We are a group of people who are passionately curious about Jesus.
CONNECT
Want to learn more about the Bible but not sure where to start? We offer daily devotionals and Bible study for just that.

CREATE
Whether it's the love you have for children or the curiosity you have for videography, we can use you on our Dream Team. Please click below to find your place!

COMMUNITY
Have you decided to make the leap in your realtionship with Christ? Sign up here for our next Baptism service.
JOIN US FOR

SUNDAY NIGHT PRAYER >
CHECK OUT THE

WEEKLY BULLETIN >
CONNECT
New to the SCC family
Perhaps you're new to Shoreline Community Church and you're wondering what we're about,who we are, or how best to get involved. Well we are excited to get to know you too, whether in person or online.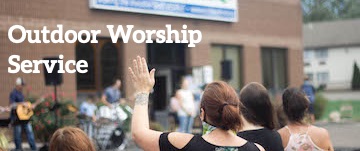 CREATE
We are creating a different Worship Experience
Starting in April, we will be holding outdoor worship services. Please stay tuned for more details and how you can be involved.

COMMUNITY
We are better together
FOUNDATIONS will take place Thursday evenings @ 7 PM, starting February 18th. This event is both virtual or in-person @ the church.
Click to join via GoToMeeting:
https://global.gotomeeting.com/join/901903101
Access Code: 901-903-101
Click below to download packet
First, let me say how pleased we are that you are here and how excited we are to get to know you. People are what we are all about!

A word that we hope you hear often is "community". That's what we are...a community. A community of flawed people that have realized that God has designed us for a life that is exciting, growing and whole. So we have come together in this place to grow in our relationship with Christ and realize the wholeness that comes from living life as God created and designed us to live.
No matter where you find yourself in this process, please know that you are welcome here.
As you can imagine, we encourage you to join us every Sunday at 8:30 or 10 am for either of our Sunday morning Worship Experiences. Children's ministry and nursery are provided at the 10am service only. Our address is 9 Business Park Drive Units 1-4, Branford, CT 06405.

Thanks again for joining us. We are excited about you and look forward to knowing you more. If you have any questions please feel free to contact us at info@sccbranford.org or at 203.481.8919.
- Pastor Paul Allen
Senior Pastor: Paul Allen II