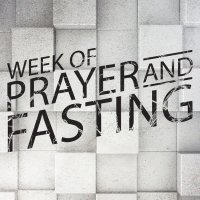 Week of Fasting and Prayer
December 27, 2018
Starting Saturday, January 5th through Friday, January 11th will be a week of fasting and prayer at SCC.

We are asking our entire SCC family to join us. The main auditorium will be open for prayer every day Mon-Fri if you would like to come and pray. There will be a prayer experience each evening starting at 7 pm Mon-Fri.

We are asking everyone to consider fasting something during this week. It can be a single meal, social media, TV, sweets or a Daniel Fast (for more info on a Daniel Fast click HERE or HERE)

God has big plans for 2019!
Back