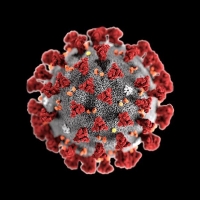 Updates during COVID-19
March 18, 2020
Check here regularly as we will update information as needed!

Curbside communion and prayer Palm Sunday!
Go on a "feild trip" with the kids on Palm Sunday. We will be distributing communion and praying for anyone who wants from noon to 1:30, Sunday April 5. We ask that you come to the church (located at 9 Business Park Dr) and enter through the upper entrance (closest to the Baymont Inn) and drive around to the front of our building. Pastor Paul and Laurie and the deacons will provide communion and pray with families.
We're asking every one who can to help us provide the following items for the Branford Community Dining Room. Please consider dropping these items off at the church (or let us know and we'll come and get them from you) . Another option is to bring them with you when you come for communion and prayer this Sunday noon to 1:30 pm.
Don't forget that there will be 1 ONLINE worship service this Sunday!
There are many convenient ways for you to watch Church Online:
– On
sccbranford.online.church
– On our YouTube Channel @SCCBRANFORD
– On Facebook @SCCBRANFORD
– We even have online resources for your SPLASH Kids @
https://orangekidmin.com/coronavirus/?fbclid=IwAR3wtm9FKSk9FHWrIPz3j2kkIUssm7mUiSx3-KREYre162TjJ-sMH9YEeb0
!
We look forward to gathering with you online this weekend!
---

To give online simply click the giving button at the top of this page or click HERE if you want to begin recurring giving or give towards special projects at SCC. If you need assistance, please call the church office (during business hours) at 203.481.8919 or email us at info@sccbranford.org

---

Parents, here is the link for the Remote/Digital experience. Simply click HERE

---

Remember, we'll keep you updated here so check back often
Back