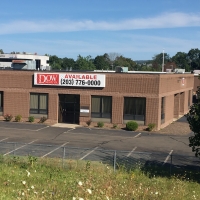 Shoreline Votes Unanimously to Purchase Property At 9 Business Park Dr.
October 14, 2017
By unanimous vote, SCC will be pursuing the purchase of the 4 end units at building 9 Business Park Dr.

SCC has been renting space from various locations for the past 5 years and currently meets for Sunday Worship Experiences at the Regal Cinema in Branford. In addition to the theater, we also rent office space. Purchasing this facility will combine our weekly meeting location, all offices, and space for any/all activities.

We ask you to join us as we seek God for His direction and provision.
Back