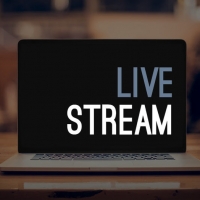 Our Weekend Worship Experience is Online Only
March 17, 2020
As you have most likely heard by now, church at Shoreline Community Church will look a little different this weekend. Although we might not be gathering physically, we can't wait to gather with you at Church Online this weekend as we worship together, pray together, and give generously as the movement of God.

Church Online will be streaming on Sunday at 10AM

There are many convenient ways for you to watch Church Online:
– On sccbranford.online.church
– On our YouTube Channel @SCCBRANFORD
– On Facebook @SCCBRANFORD
– We even have online resources for your SPLASH Kids @ https://orangekidmin.com/coronavirus/?fbclid=IwAR3wtm9FKSk9FHWrIPz3j2kkIUssm7mUiSx3-KREYre162TjJ-sMH9YEeb0!

We look forward to gathering with you online this weekend!

As always, Pastor Paul and Laurie are here to serve you in any way necessary. Pastor Paul's email address is pallen@sccbranford.org and Laurie's email is laurielee.allen72@yahoo.com Feel free to contact them directly if you need to pray, want to talk or have questions. As always, you can call the church office at 203.481.8919 during regular business hours.

As it is with any family, we will come through this together! You are not alone. You are loved by your SCC family and we are always stronger together. Please continue to pray for one another, reach out to someone and encourage each other.

See you soon!
Back