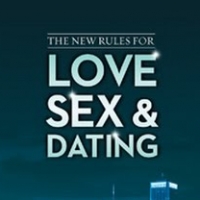 New Teaching Series Begins November 15th
November 11, 2015
Single? Looking for the "right person"? Thinking that if you met the "right person" everything would turn out "right"? Think again.
In The New Rules For Love, Sex & Dating, Pastor Paul exposes the challenges, assumptions, and land mines associated with dating in the twenty-first century. Best of all, he offers the most practical and uncensored advice you will ever hear on this topic.
Not for the faint of heart, The New Rules for Love, Sex & Dating challenges singles to step up and set a new standard for this generation.
"If you don't want a marriage like the majority of marriages, then stop dating like the majority of daters!"

Week 1 (November 15)-The Right Person Myth
When I meet the right person, everything will be all right. This way of thinking creates trouble in our dating lives and sets us up for trouble in marriage. In this message, Paul challenges us to ask ourselves Am I the person the person I'm looking for is looking for? And he previews God's list of behaviors that will lead to success in dating and marriage.

Week 2 (November 22)-Gentlmen's Club
Are the Bible's teachings about women relevant? In this message, Paul explains that Jesus' teachings about honoring women were extremely counter-cultural in the first century. They remain so today. So Christian men especially need to transform their thinking. And there are two simple steps to start with.

Week 3 (November 29)-Designer Sex
Culture convinces us - and sometimes we convince ourselves - that sex is only physical. But if that is true, why is the pain of sexual sin so deep? Because sex is not just physical. It was designed by God to be so much more. In this message, Paul addresses common myths about sex outside of marriage and has two specific challenges going forward.

Week 4 (December 6)-If I Were You
You can say, "I do." But can you follow through? A promise - even a promise as big as a wedding vow - doesn't mean anything without preparation to back it up. In this message, Paul has a "to do" list that will prepare you to one day say "I do" and mean it.
Back