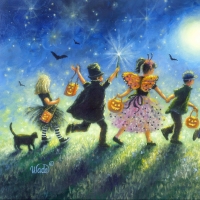 Light The Night
September 10, 2018
SCC Light the Night
Wednesday October 31st @ 5:30pm - 8:00pm

Welcome to the first annual SCC Light the Night fun filled event!

Join us this October 31st - Come whenever, leave whenever, but we will begin our nights festivities with a KICKOFF LANTERN LIGHTING at 5:30pm.

All businesses and families around Main Street are joining together this October 31st to welcome the community, especially our little ones, on this wonderfully creative night to bring the spirit of warmth and light and connectedness back into the night.

Locally sourced acoustic music, food and beverages will be served on the green. Hotdogs, Chili, Coffee & Hot Cocoa provided by Branford's very one local restaurants.

Grab another family or two and be prepared to get lots of candy and treats from local homes, businesses, and local churches on the green and surrounding streets, and check out the Branford Green for a host of free food, games, music and fun!

We would love to have all of Branford involved in making this a great family event! If you or your business is interested in hosting or sponsoring some of the festivities we'd love to collaborate and make this a night that Branford residents look forward to for years to come! This is a great opportunity to advertise for your business!

IF YOU ARE INTERESTED PLEASE FOLLOW THE LINK TO THE REGISTRATION FORM AND SOMEONE WILL GET BACK TO YOU IN A TIMELY MANNER.


Back