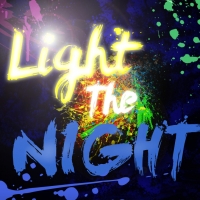 Light the Night
September 28, 2016
Light the Night is a fun, safe, warm alternative to trick-or-treating. Hosted at the Rec Center in Branford, CT 46 Church St, Branford, CT 06405 by Shoreline Communtiy Church. This event takes place Oct 31st from 6-8 PM.

What you can expect:
Candy (and lots of it!)
Hot Cocoa and Apple Cider
Games, games and more games!
A bouncey house!
A picture booth! Pictures will be imediately availible.
Did we mention candy? Yeah!
Moms and dads, the gym is nice and warm and the atmosphere isfun, safe and well supervised. So, bring the kiddos and join us for a night to remember!
Any questions, feel free to contact us at 203.481.8919 or email us at
info@sccbranford.org
Back