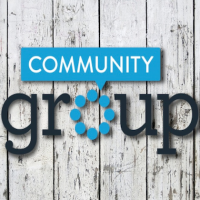 Fall Community Groups are currently meeting and you're welcome to join us!
August 14, 2015
Announcing our Fall Community Groups Line up:

The fall session began the first week in September.

MEN will meet at the Ministry Center located at 28 School Street, Branford on WEDNESDAY evenings at 7 PM. For more information click HERE

WOMEN will meet at Cheryl Ferrara's located at 11 Katie Joe Ln., Branford on THURSDAY evenings at 7 PM. For more information click HERE

Pastor Paul leads a group for men and Laurie leads a women's group. Don't miss this opportunity to get plugged in!

Pastor Paul's group is entitled: Authentic Manhood-It changes Everything. Here's a quick introduction:
"Many men lack clarity about what it truly means to be a man. As a result, MANY MEN ARE IN A STATE OF CONFUSION. They end up disappointed with life and find themselves lonely and drifting. They're comparing and competing, focused mainly on trying to keep up with everybody else.

Too many guys don't know how to answer the question … "who am I as a man?" … and they end up settling for a "less-than" life. They don't have a compelling manhood vision that is bigger and more meaningful than the conventional manhood that much of the world seems to be chasing.

Here's the good news. God has a really clear purpose and vision for us as men that is unique to use as men and He lays it out for us right there in his word. We call it … Authentic Manhood … and it's not only clear, it's inspiring and exciting and motivating."
Laurie is guiding the ladies through Beth Moore's series entitled:
Here and Now...There and Then
-A Look at the book of Revelation.
"Beth presents many points of view, allowing women to decide for themselves when the interpretation varies among scholars. She teaches that God is as specific about what He does reveal as He is about what He does not reveal."
Sign-up for either small group at the Information Table. Resources are available for sale-cost is $11.00 for study guides.
Back