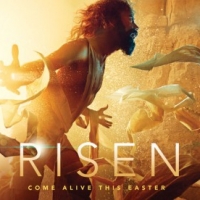 Easter Weekend Schedule
February 15, 2016
Good Friday, March 25th, we're offering an ADULTS ONLY presentation of the 2004 movie-The Passion of the Christ at our Ministry Center located at 53 School Ground Rd., Branford, CT 06405. The movie will begin at 7 PM and is FREE to all who would like to join us.

Join us March 27th for our very special Easter Sunday Celebration:
Sunrise Service 6:30 AM (This special service will take place at the Branford Point located at the end of

Harbor St, Branford, CT 06405

)
FREE HOT BREAKFAST-8:00 AM! A completely FREE, hot breakfast will be served in the lobby of the Branford Regal Cinema Theater. Feel free to invite friends and family.
1st SERVICE-9:00 AM-This service will be abrieviated to one hour from 9-10 AM.
2nd (FULL) Easter Service-10:00 AM. Pastor Paul will be introducing a 6 Part Series Entitled: Heaven: Your Questions Answered and we'll have a special Choir presentation!
For any questions please contact our office at 203.481.8919
Back