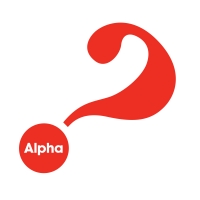 Alpha Course begins July 20th
June 13, 2016
What is Alpha?
Is there more to life than this?
Why and how do I pray?
Does God heal today?
Alpha looks at these and other questions, giving a practical introduction to the Christian faith. In this 8-week course, explore the meaning of life and the Christian faith in a friendly, open and informal environment.
What Happens at Alpha?
A typical evening consists of a meal, a short talk about the Christian faith, and small group discussion. Talks cover a range of topics including 'Who is Jesus?' and 'Why and how do I pray?'. All are welcome so join us for a meal, make friends and engage in the conversations you are longing to have.
Who is Alpha For?
Alpha is for everyone; no question is out of bounds and you are free to discuss as much or as little as you wish. We don't assume any background knowledge of or belief in Christianity and everyone is welcome.
Serve with Alpha
We welcome all who are interested and/or willing to serve with us. We have teams for all different serving capacities. Join this serve team if you would like to help out at Alpha. Email pallen@sccbranford.org for more information.
When is Alpha?
Our next Alpha course starts on Wdnesday, July 20th, 2016 at 7:00 pm and will conclude September 28th. Bring a friend and come for a fantastic meal, a brief talk explaining a bit more about the course. There is no pressure to sign-up or to return from week to week.
Registering is encouraged so we can plan for food but don't let that hinder you from attending. We would love for you to be there.

REGISTER HERE

Where is it?
The MINISTRY CENTER @ 53 School Ground Rd., Branford, CT 06405 (SHORELINE Communty Church)
[Childcare provided]
Find Out More
For more information on this course, email us at info@sccbranford.org
Back