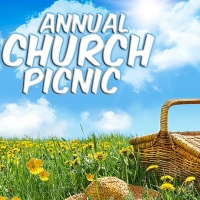 All Church Picnic July 16th
June 6, 2017
It's that time of the year! Time to mark your calendar for our Annual Church Picnic.

It's a day for all ages who love to eat, participate in some games and experience community together.

Here's all the info:

When? July 16th @ 1 PM

Where? Fotte Memorial Park at the end of Melrose Ave, Branford

What to bring? Your family and friends are welcome too. Please bring a dessert or cassarole and salad to pass. Also bring a softball glove, and any outdoor games you like to play.

The church will provide all plates, bowls, flatware as well as hotdogs, hamburgers/cheesburgers, buns and condiments.

We're going ot have a great time and we hope you and your family will join us!

Back