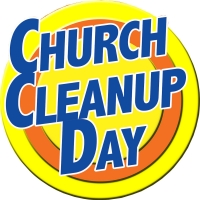 All Church Clean Up Day-Oct 19th 9 AM
September 24, 2019
We love our church and we are so grateful for the building God has provided for us. Because we want our facilities to be the best, cleanest, most up-to-date possible, we are asking eveyone to mark your calender and join us, Saturday, Oct 19th @ 9 am for a clean up, wash down, paint, build, replace and throw away day!

There are many projects that will require various levels of skill to accomplish.

Painting
Window washing
Vaccuming
Stage backgrounds to build and paint
Spot removal
Kitchen cleaning and reorganizing
Outdoor projects
More

In short, we need you! We will be providing bagels for breakfast and pizza for lunch (gotta get carbed up!) So, mark your calender and help us keep our church clean, painted, up to date and beautiful.
Back